Discover the rich resources and trusted community you've been longing for.
Introducing Virtual Membership
Connect to your business advisory group and gain access to all of CBF's materials online!
What is CBF?
Christian Business Fellowship (CBF) was created as a mutually beneficial forum for business leaders. At CBF, you will learn from proven business experts, counsel with a peer group of business leaders, and share your experience in a peer-to-peer round-table setting.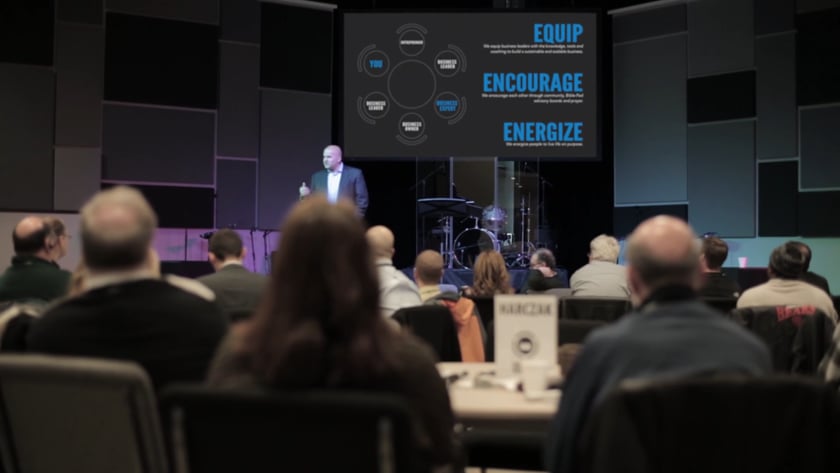 We Gather To Learn
We have a number of subject matter experts that teach monthly on practical and strategic topics to help you build your business biblically.
On Demand Video Education
As a member, you have access to our online learning management system. There are over 100 modules to choose from, with supplemental worksheets and assessments.
Your Christian Advisory Board (CAB)
Meet monthly with like minded business leaders to process business issues, strategize application, hold each other accountable, and support one another in prayer.
Ignite
Ignite is the Business Acceleration Conference to equip, encourage and energize you. Learn advanced business strategy from proven experts, connect with like-minded leaders, and refresh your vision.
Get notified when our next conference takes place!
Ready To Do Business Differently?
Select the membership that best fits your situation.
Student
$25
/ Month
Sit in on monthly teachings at a local chapter
Join a CAB group
Full access to CBF Academy
Full access to online member network
(Must upload student ID and class registration form)
Standard
$50
/ Month
Sit in on monthly teachings at a local chapter
Join a CAB group
Full access to CBF Academy
Full access to online member network
Another point that sells this as the best option
Virtual
$25
/ Month
Sit in on monthly teachings at a local chapter
Join a CAB group
Full access to CBF Academy
Full access to online member network
(Must upload student ID and class registration form)